Bachelorette Parties
Weddings are many things, but strss-free is not one of them. Throwing a bachelorette party is no different,and can be quite a nerve wrecking affair! With the many ideas out there regarding what to do for your bride-to-be's last hurrah, let us help you make these big decisions a little easier with some common and fun ideas below: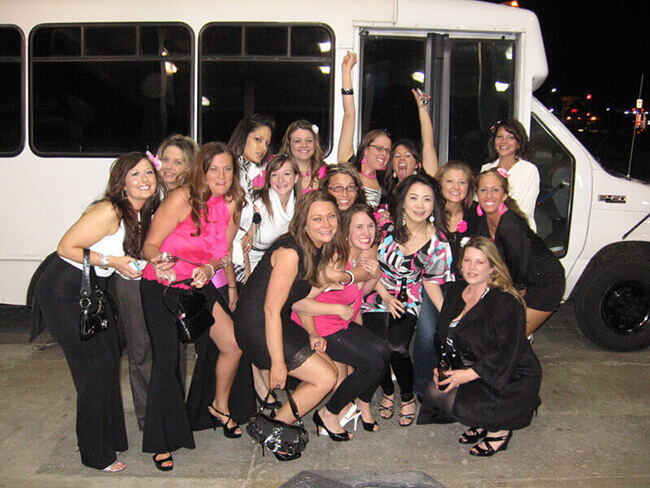 Enjoy a pole or lap dancing class together
Recently there has been a fitness trend surrounding the hot and exciting activity of Pole Dancing. This is not only a fun activity, it is a great workout, and can add some extra "zip" to one's love life. Who doesn't need a little extra "zip" these days? A pole dancing class can give your group a great start for the evening!
Visit some of the finer restaurants or museums in the area
Spending time in Detroit these days, you'll notice a resurgence in the amount of new businesses opening up in and around our great city! Take your friends out to experience some of these, or if you're looking to add a little culture to your experience Detroit has some world renowned museums and other points of cultural interest. Visit the Detroit Institute of Arts, the Detroit Historical Museum, or the Henry Ford Museum. Any way you cut it, these all offer a great way to spend some fun time together and learn about our great history at the same time!
Take a girl's night out on the town
Our city is full of excellent nightclubs, bars, and pubs where you can close out your evening. What better way to follow up a great dinner or day at the museum, than by partying the rest of the night away at one of the Detroit area's finer night life establishments? A few examples might be Envy in downtown Detroit, or "V" which is found at the venerable MGM Grand Casino. "V" often has celebrity entertainment, which is befitting it's location within one of Detroit's classiest casinos. There really are too many viable options to mention here, but hopefully this will spark your imagination and get your night off to a great start!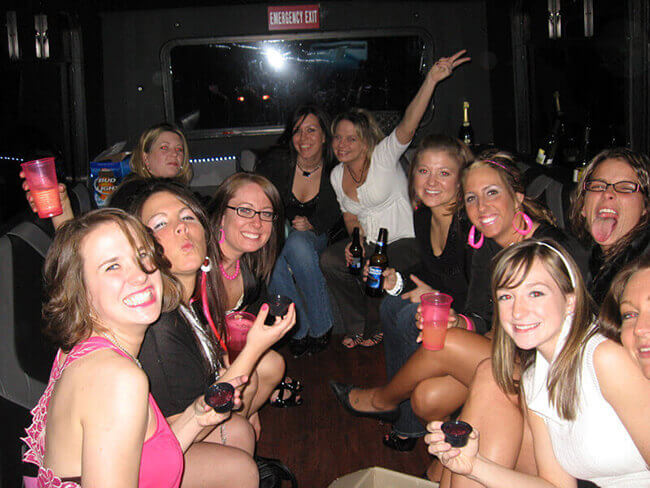 Enjoy a weekend getaway
Everyone loves to get away from time to time. What better way to break up the stress of an impending wedding than to enjoy a weekend getaway with your closest friends? Take advantage of our ability to transport your entire group to the resort of your choice, and remove the hassle of the extra planning needed in order to organize travel for multiple people. With a party bus or limo, you can get the party started immediately instead of "when you get there".
Above all, HAVE FUN!
Regardless of what you choose to treat your friend to, make sure it is an event that everyone will have a great time at! Using a party bus is an awesome way to make sure that everyone is together and partying throughout every stage of your evening.