Bachelor Parties
Planning a bachelor party for your best friend can be a daunting task! There are so many options and ideas out there, it's really easy to see why one might get overwhelmed when presented with this challenge. In fact, we think if all available party options were included, you would have enough to have a "Bachelor Week"! In light of that, please read on for a few top suggestions we've found to be among the most popular for this area: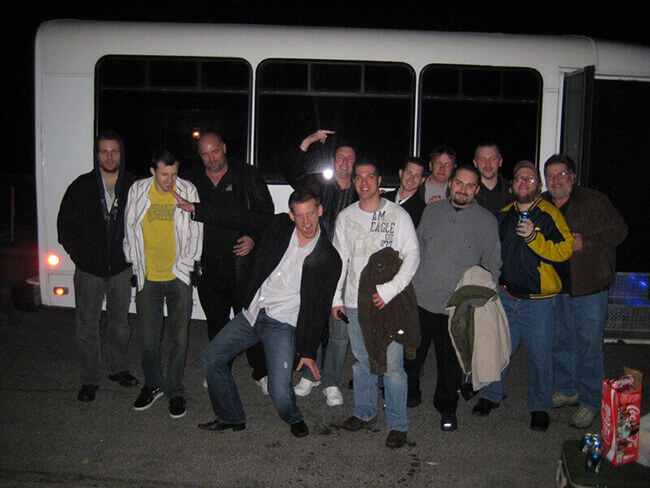 Take a tour of Metro Detroit
Detroit gets a lot of bad press these days. While it's true, that Detroit is not a perfect city... it has begun making it's turnaround and reinventing itself. Known not only for it's negative press, Detroit is also well known for the humongous impact the area has had on the automobile industry in the U.S. this is why Detroit has been coined as The Motor City. Correlative to that name (the Motor City) is the music style known as "Motown" that was made popular by artists either from Detroit or who came here to record with famous Motown Records founder Berry Gordy, Jr. Motown played an important role in breaking down the harsh racial barriers that existed in culture and specifically in popular music of the day. This background in music has led to the emergence of an active and diverse night life in and around the city. Your groom might really enjoy a tour of the nightclubs in the area featuring live local artists, or even a stroll through the Motown museum which used to be the main recording studio for Motown Records.
Organize a private party at a resort
One of the primary advantages of renting a party bus from us, is the inherent ability to transport a large group of people simultaneously. With that in mind, a great suggestion for a Bachelor Party weekend would be to take your groom to be to one of the great resorts in Michigan using one of our comfortable buses or limousine. This way, the party begins the moment you hit the road! While getting there is usually an obstacle, we can make it an advantage. While on the way you'll enjoy our comfortable vehicles equipped with coolers, TV's, great sound systems, and built in bars. For a few suggestions on great resorts, take a look at Shanty Creek, Crystal Mountain, The Homestead, Boyne, Treetops, among many others!
Enjoy some of the classy places in town
A great way to celebrate such a big step in the life of your friend, is to treat him to the indulgence of going out to some of the classier establishments around town. Use this great excuse to spend a little on some of the finer points in life. Perhaps you might splurge on an unforgettable steak dinner, as Detroit has some of the finest steakhouses and restaurants in the country! Maybe you can treat the groom to his favorite restaurant, or perhaps one that he hasn't been willing to dig deeper into his own pockets for... after all, he's probably spending quite a bit on his upcoming nuptuals!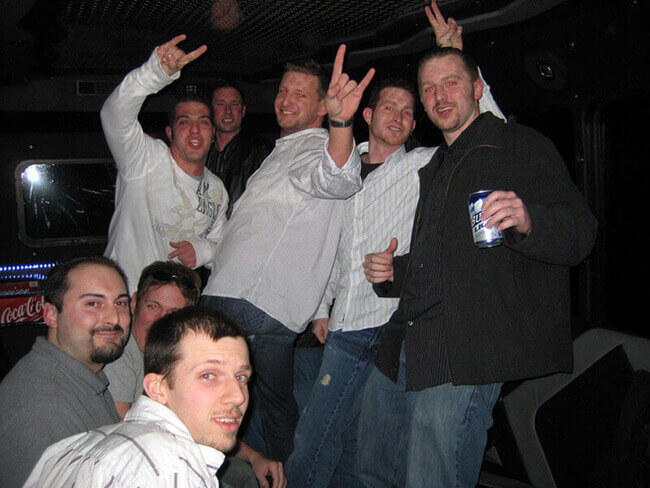 Indulge in some of the more "cliche" bachelor party ideas
There's not one thing wrong with just going with the old mainstays: Drinking and Strip Clubs. They both go hand in hand, and both offer what can be an unforgettable (or very forgettable) experience. Either way, it's a great way to give your groom a send off he won't want to or, be able to forget. The metro Detroit area has no shortage of clubs which will allow you to both drink and watch great looking dancers at a popular strip club.
Above all, HAVE FUN!
Regardless of what you choose to treat your friend to, make sure it is an event that everyone will have a great time at! Using a party bus is an awesome way to make sure that everyone is together and partying throughout every stage of your evening.